Startup Camp Team
Sascha Schubert, Entrepreneurs Club Berlin and German Startups Association Board Member
Email: sascha.schubert(bei)deutschestartups.org
LinkedIn:
Sascha Schubert started three companies and two non-governmental organizations in his entrepreneurial life. In 1997, during his business studies at the University of Essen in Germany, he began his first, and in 1999 he sold this company to his co-founder and wentback to university and graduated as Dipl.-Kaufmann. Between 2002 and 2006 he worked as a consultant in Düsseldorf. At the end of 2006 he quit his job, moved to Berlin and started bondea, a social network for woman. Sascha now calls bondea his "no earnings but learnings startup". Having 10.000 users, the bondea team decided to close the company and Sascha moved on to a new venture.
In 2008 he co-founded Spendino, a leading provider of online donor management software for small non-profit organizations. With spendino, nonprofits can easily and effectively raise funds and manage relations. Sascha also serves on the board of the Entrepreneurs Club Berlin and the German Startups Association and is one of the co-organizers of StartUp Lounge, StartUp Camp Berlin, FailCon Berlin and German Silicon Valley Week, which together have attracted more than 15.000 attendees in Berlin since 2005. Sascha shares his insights and experiences as a mentor at Startup Bootcamp, IBM SmartCamp and Founders Institute.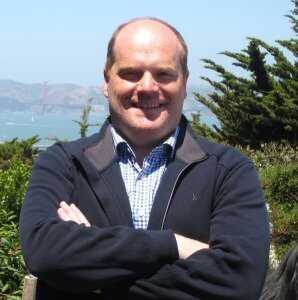 Christian Tegge, Head of Operations, Berlin
Email: christian.tegge(bei)deutschestartups.org
LinkedIn: 
Christian Tegge has a passion for entrepreneurship and innovation and the entrepreneurial learning mechanism. He started his career in the military before studying Business Administration (B.A.) & Entrepreneurship (MBA). During his studies he got involved with the Berlin Startup ecosystem and works today as Head of Operations Berlin at the German Startup Association. He is also a university teacher in "entrepreneurial thinking" and has already started and sold his own company. Christian believes that entrepreneurial spirit is a key driver of economic growth and success.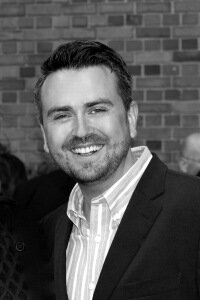 Katherine Burlingame, Event Marketing and Management Coordinator
Email: katherine.burlingame(bei)deutschestartups.org
Linked In: 
Katherine Burlingame is a Referentin at the Bundesverband Deutsche Startups, and this year she is co-organizing the Startup Camp Berlin and is the co-curator for the Social Entrepreneurship focus camp. Prior to working at the BVDS, Katherine was a DAAD graduate scholar and completed her MA in World Heritage Studies at the Brandenburgische Technische Universität. In the United States, Katherine received interdisciplinary honors BA degrees in History and Classics and Ancient Mediterranean Studies with concentrations in Greek, Anthropology, and International Studies. After working as an archaeologist and for a non-profit architectural conservation organization in Greece, Katherine decided to expand her horizons into the startup world. She has particular interests in eco-tourism, social entrepreneurship, and the crossover between technology, heritage, and sustainability. In her spare time she maintains her .